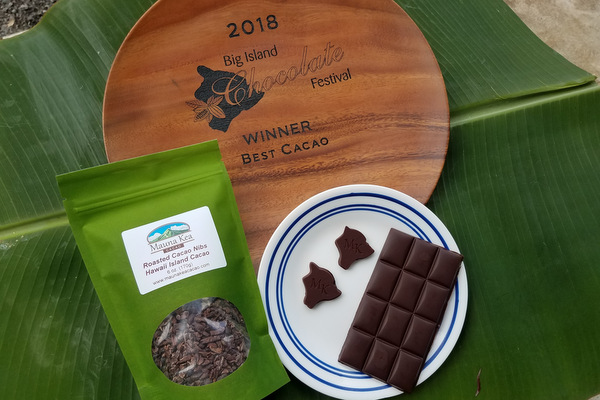 Mauna Kea Cacao can help you achieve accolades, whether you sell bean-to-bar chocolate or make chocolate for yourself, friends or family.
2018 Good Food Award Winner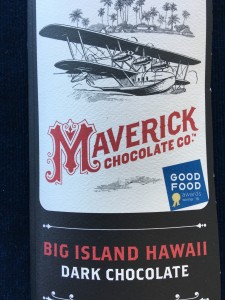 Maverick Chocolate's (www.maverickchocolate.com) "Big Island" 70% cacao bar won a 2018 Good Food Award for chocolate (www.goodfoodawards.org/2018-winners). Maverick Chocolate won Good Food Awards in previous years, but this is the first time that it won a Good Food Award for a single-estate bar and the first time it sourced Hawaii cacao.
2018 Hilo Cacao and Chocolate Festival
In our first-ever public chocolate offering, Mauna Kea Cacao's "chilled chocolate" was voted second-place winner at the 2018 Hilo Cacao and Chocolate Festival. This untempered chocolate is our "farm-style" chocolate because it is kept in the refrigerator and does not need to be tempered. Untempered chocolate has a creamier texture and melts more quickly than tempered chocolate.
Congratulations to Puna Chocolate for their first-place finish.
C-Spot Review (December 29, 2017)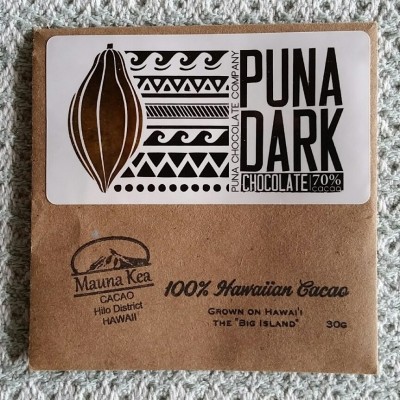 A chocolate review on the C-Spot website gave 4-1/2 stars (out of 5 possible) to five Hawaiian chocolate bars crafted by Puna Chocolate (www.punachocolate.com). The "Mauna Kea" bar, a 70% cacao bar made from our cacao, was described in the review as having "impressive reach and stamina" (www.c-spot.com/chocolate-census/daily-review/?pid=2483). Additional descriptions of aroma, flavor, and quality are also provided.
2017 Big Island Chocolate Festival
Mauna Kea Cacao's unroasted cacao beans took second place in the "mix" (non-Criollo) category at the 2017 Big Island Chocolate Festival.